Table of Contents

Settings
A variety of CFEngine and system properties can be changed in the Settings view.
Opening Settings
Settings are accessible from any view of the mission portal, from the drop down in the top right hand corner.
Preferences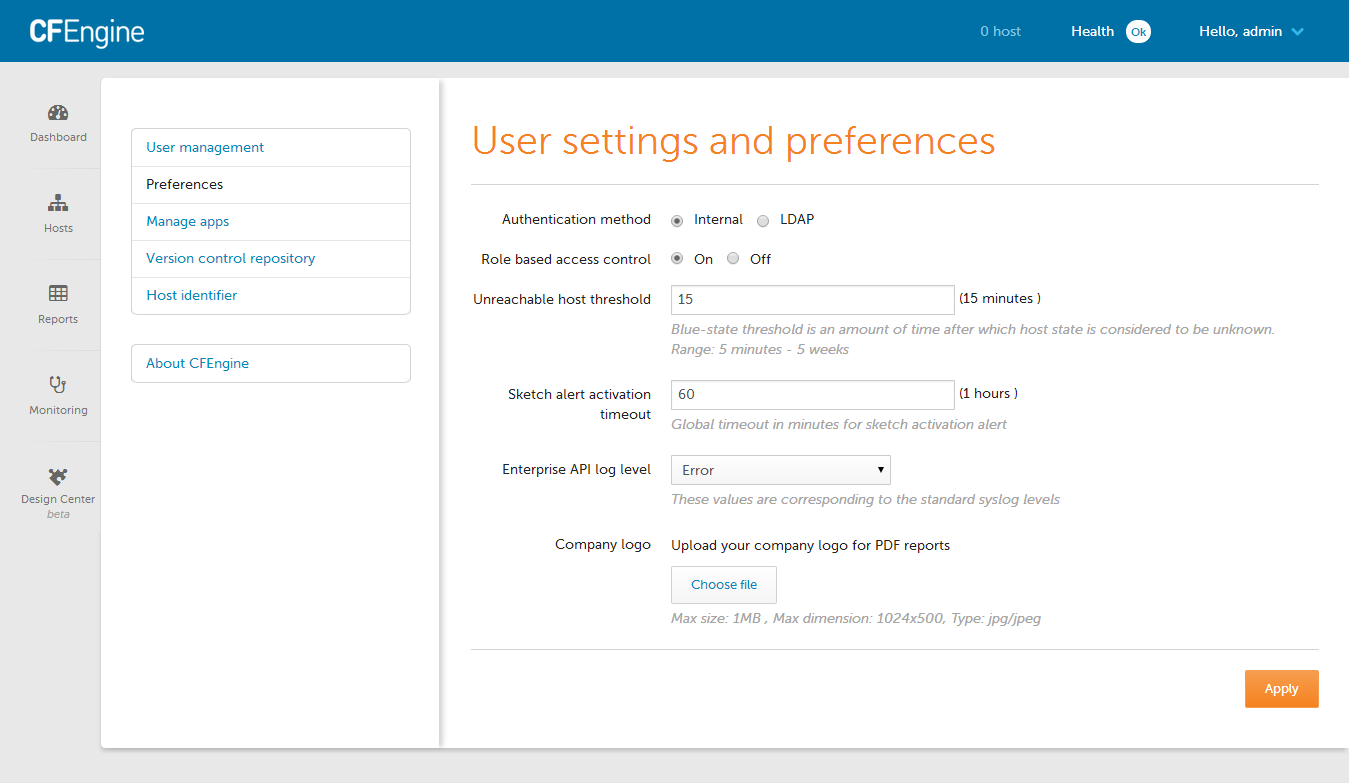 User settings and preferences allows the CFEngine Enterprise administrator to change various options, including:
User authentication
Turn on or off RBAC
Log level
Customize the user experience with the organization logo
User Management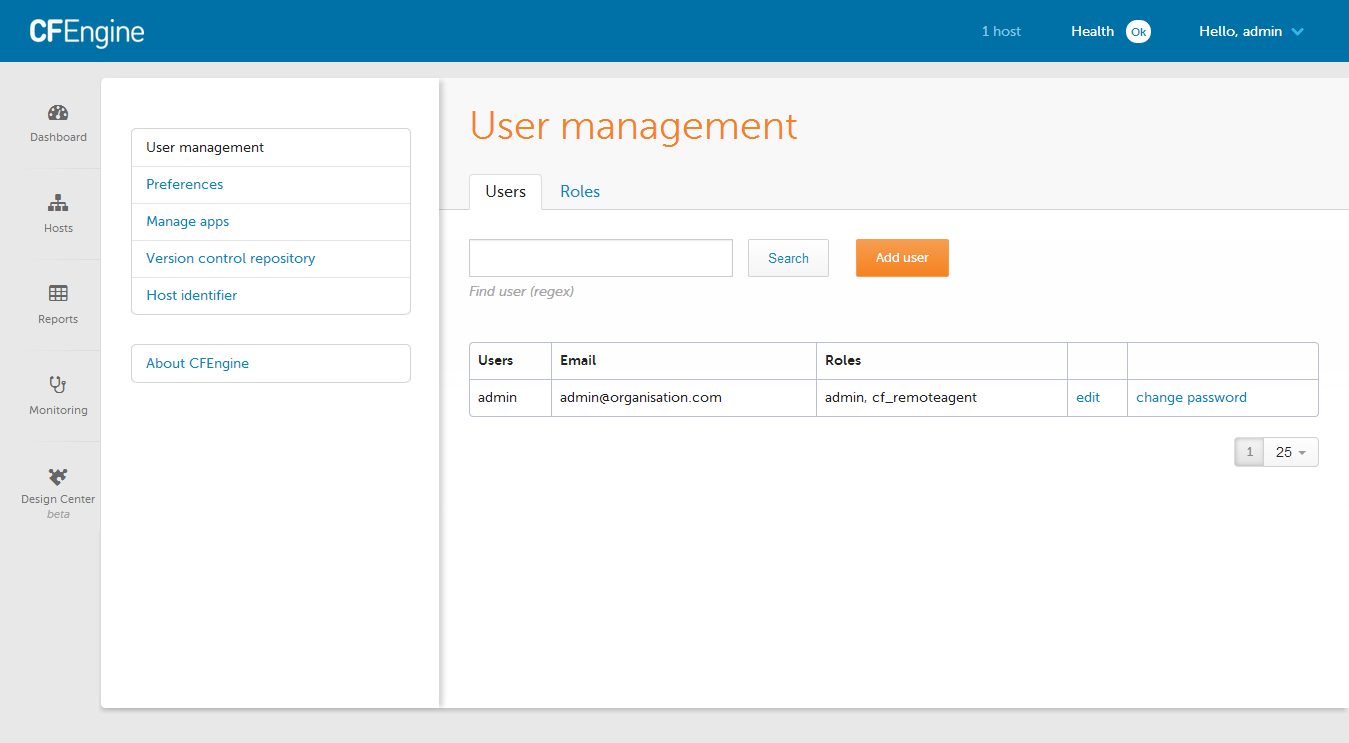 User management is for adding or adjusting CFEngine Enterprise UI users, including their name, role, and password.
Manage Apps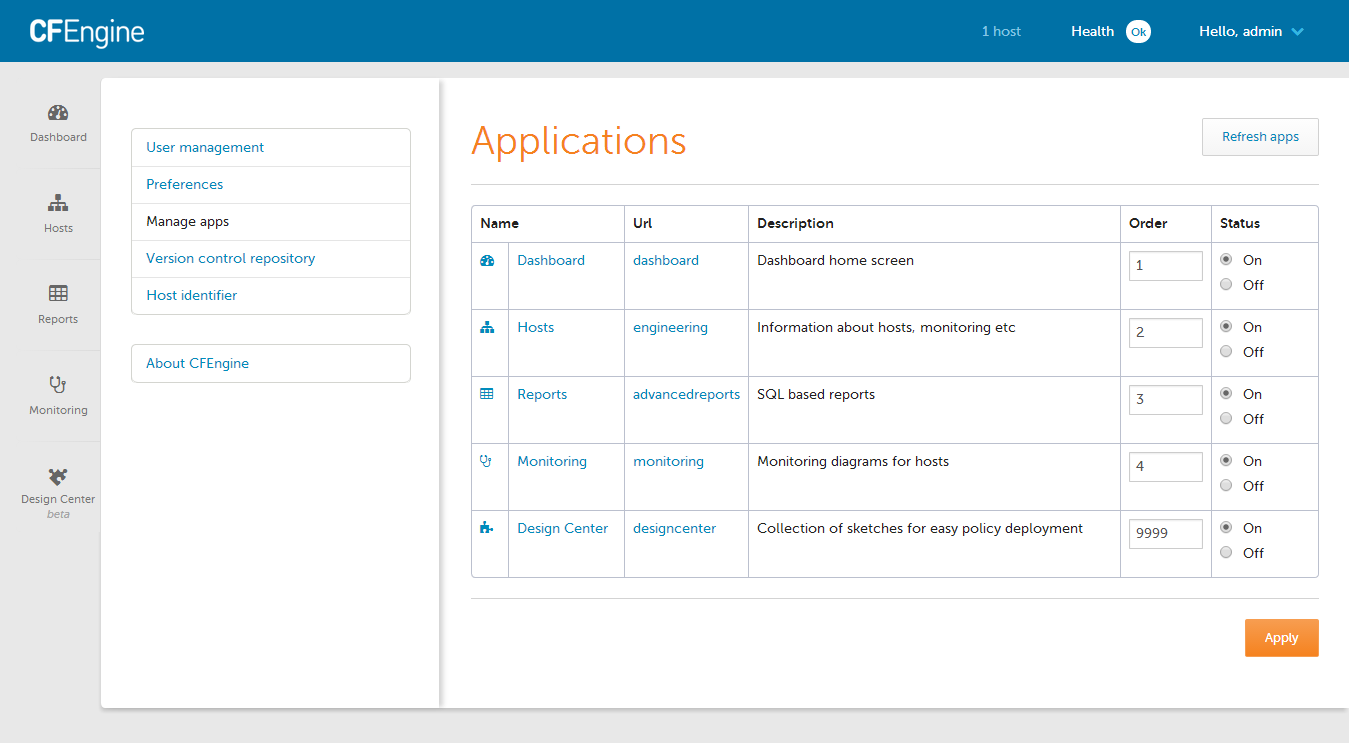 Application settings can help adjust some of CFEngine Enterprise UI app features, including the order in which the apps appear and their status (on or off).
Version Control Repository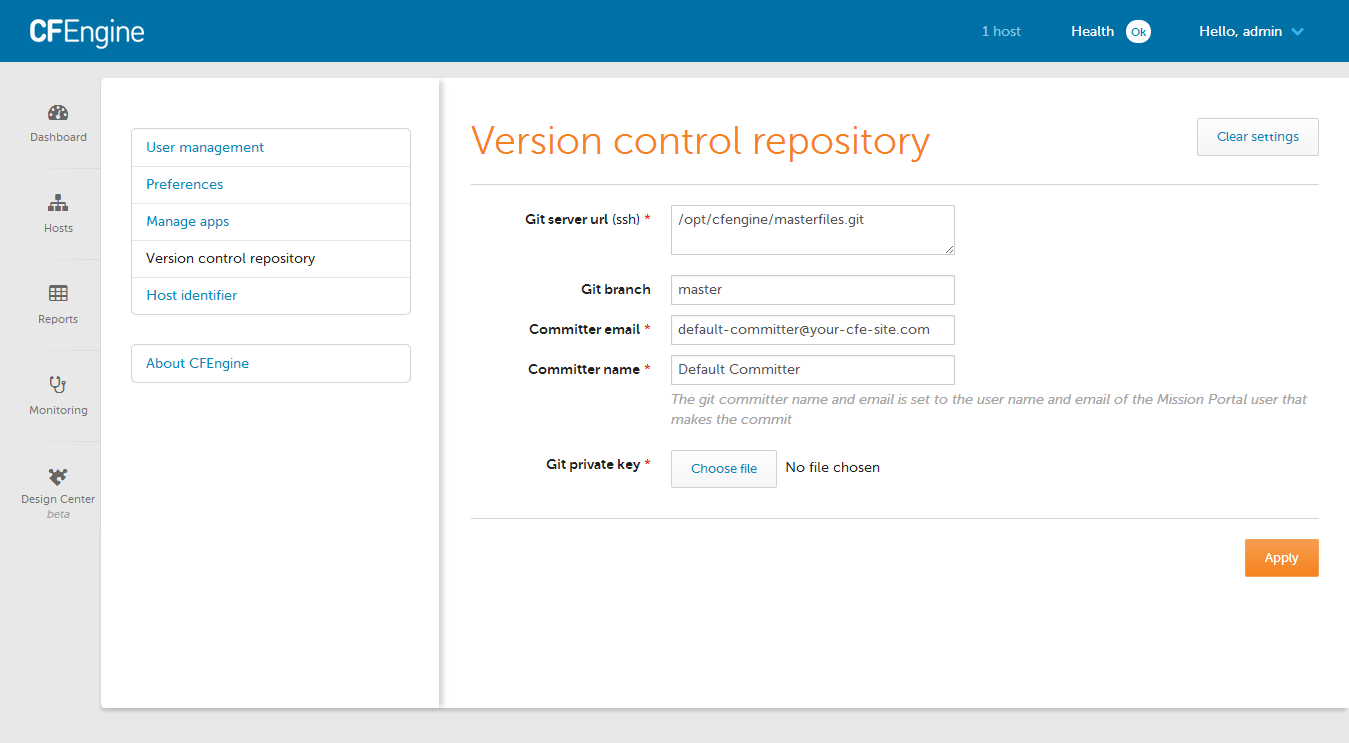 The repository holding the organization's masterfiles can be adjusted on the Version Control Repository screen.
Host Identifier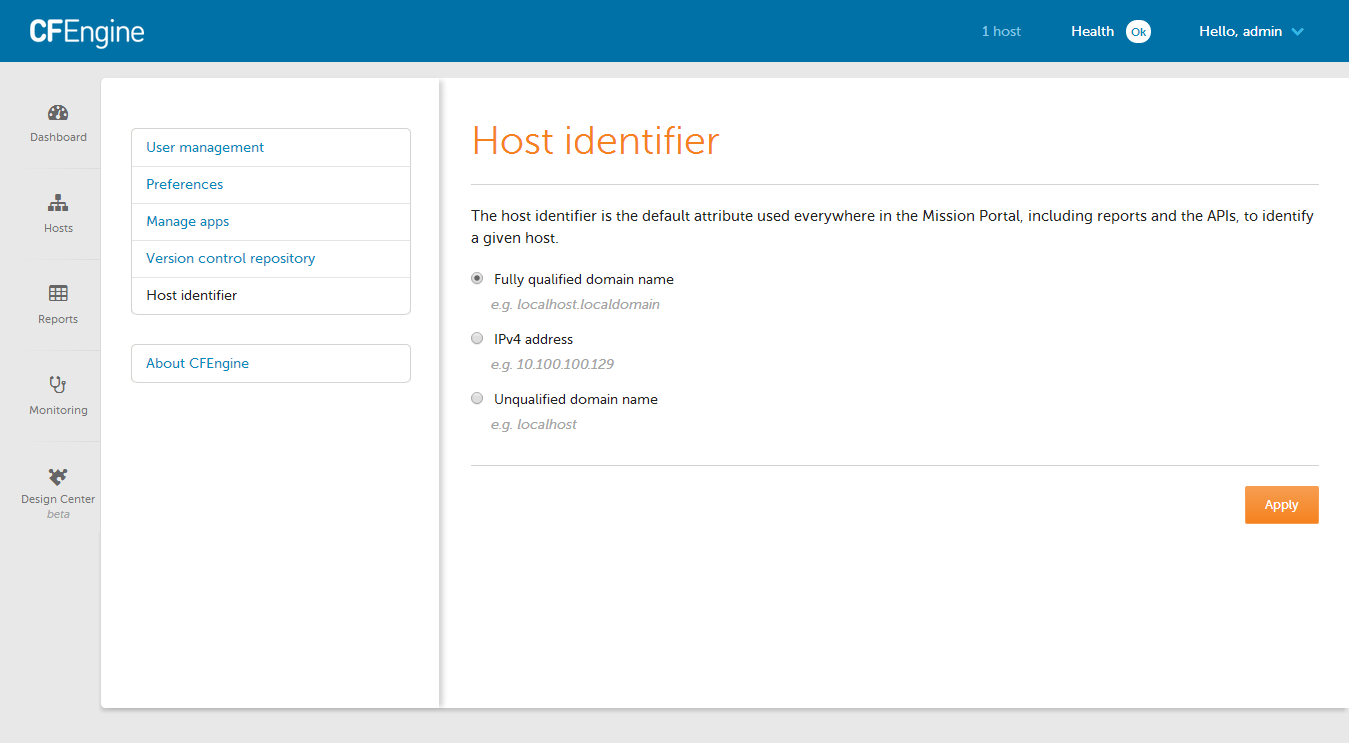 Host identity for the server can be set within settings, and can be adjusted to refer to the FQDN, IP address, or an unqualified domain name.
About CFEngine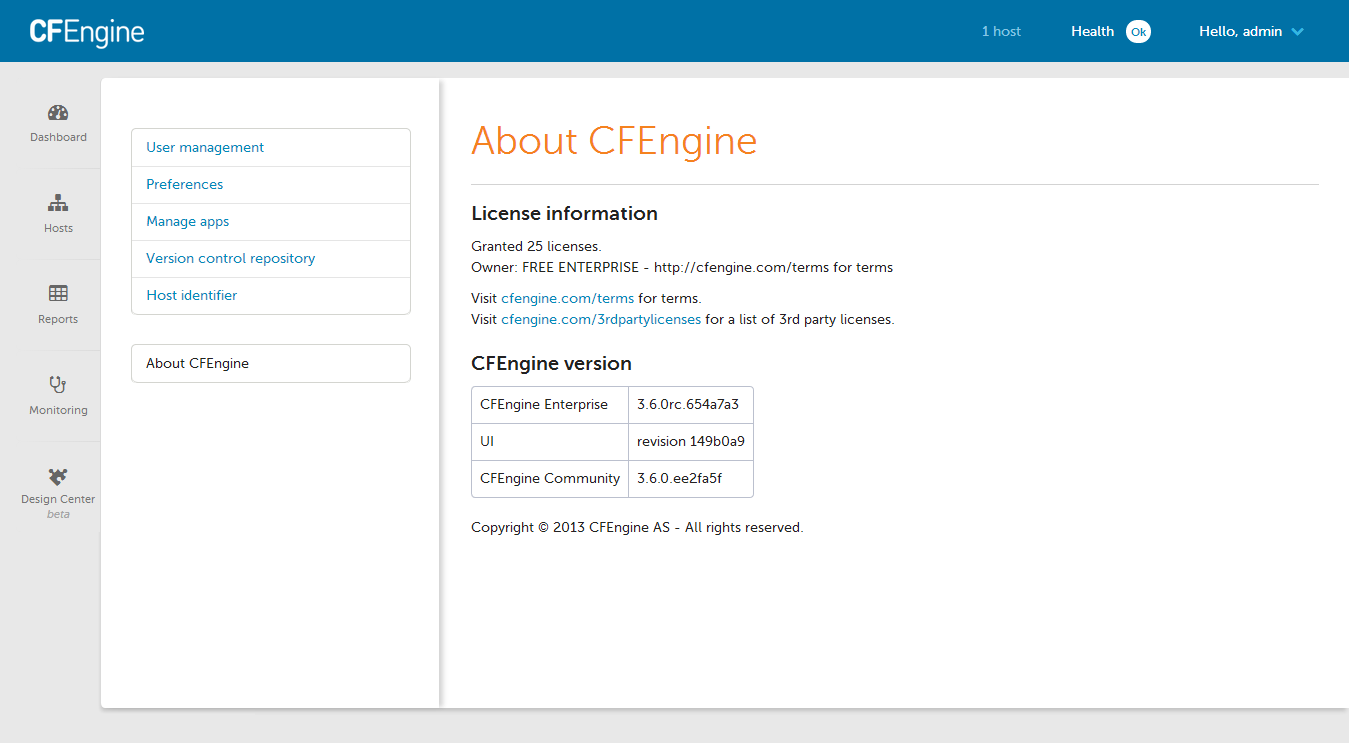 The About CFEngine screen contains important information about the specific version of CFEngine being used, license information, and more.